American Sycamore (Platanis Occidentalis)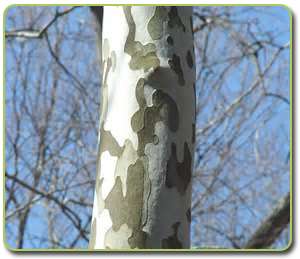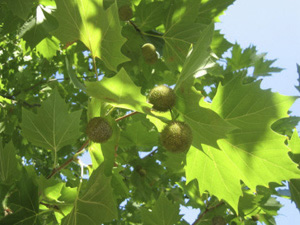 Height: 98-130 feet
Width: 30-40 feet
Foliage: large green palmate leaves 
Fall Colors: Goldish
Growth Rate: Very fast
Soil: acidic, drought tolerant, loamy, moist, rich, sandy, well drained, wet, wide range, clay soils.
Description: An American sycamore tree can often be easily distinguished from other trees by its mottled exfoliating bark, which flakes off in great irregular masses, leaving the surface mottled, and greenish-white, gray and brown. Its dense leaves make it an excellent shade provider for your home… big leaves drop when the weather cools, allowing in plenty of sun when you need it most!