Blue Spruce Majestic (Picea pungens)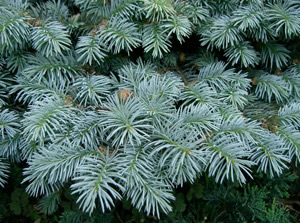 Height: 50-75 feet
Width: 20 feet
Foliage: Magnificent Silver Blue-Green Needles
Fall Colors: Silver Blue-Green Needles
Growth Rate: slow to medium
Soil: acidic, drought tolerant, loamy, moist, rich, sandy, well drained, wet, wide range, clay soils.
Description: The Blue Spruce tree is one of the most popular ornamental conifers. It has many attributes that make it very suitable for yards: magnificent color, conical shape when young.