Golden Eclipse Lilac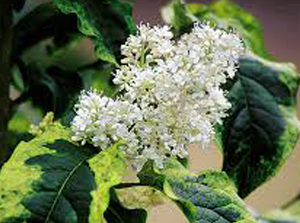 Height: 18 - 24 feet
Width: 8 - 14 feet
Foliage: Variegated green & yellow
Fall Colors: Bronze, Gold
Flower Color: Creamy white, very showy
Growth Rate: Moderate
Soil: Average to moist conditions, very tolerant.
Description: In the spring new foliage emerges green with a dark center. The edge of the leaf gradually turns to a bright gold and the dark green shadow in the center of the leaf gives the illusion of an eclipse! Creamy white blooms arrive in late spring/early summer.