Skyline Honeylocust (Gleditsia triacanthos var. inermis 'Skycole')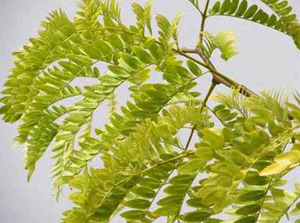 Height: 50 - 60 feet
Width: 30 -35 feet
Foliage: Dark green
Fall Colors: Yellow-Green
Growth Rate: Rapid
Soil: Adaptable, tolerates sand to heavy clay
Description: This outstanding thornless honeylocust is considered the best by many. It is a rapid growing tree known for its straight trunk, symmetrical ascending branches, and dark green foliage. This cultivar is essentially fruitless, with good resistance to drought.