OCTOBER GLORY MAPLE
(ACER RUBRUM 'OCTOBER GLORY')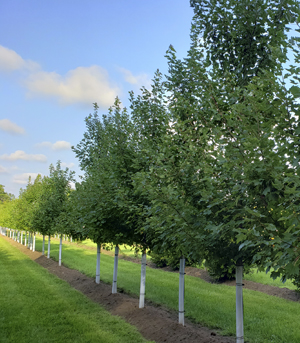 Height: 40 feet
Width: 35 feet
Foliage: Medium green, glossy
Fall Colors: Deep Red to red-purple
Growth Rate: Moderate to fast
Soil: Prefers acidic loamy soils, moist sandy soils and well-drained clay soils 
Description: The October Glory Maple has beautiful green foliage during the summer, giving way to a brilliant red to red-purple color. Its leaves hang on a little longer than other varieties to provide more enjoyment of the fall color. It is also good for urban environments.