PRINCETON ELM
(ULMUS AMERICANA 'PRINCETON')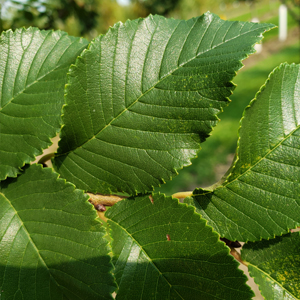 Height: 50-70 feet
Width: 30-50 feet
Foliage: Dark green
Fall Colors: Golden yellow
Growth Rate: Fast
Soil: Prefers acidic loamy soils, moist sandy soils and well-drained clay soils
Description: The Princeton Elm is a beautiful elm cultivar that is resistant to the Dutch Elm Disease. It is a fast growing tree with more classic sized elm leaves. It is a great tree for urban environments as it is more of a vase in shape and tolerant to salt, drought and pollution.