RED OAK (QUERCUS RUBRA)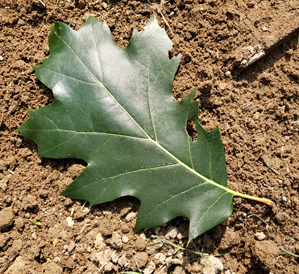 Height: 50-75 feet
Width: 45-50 feet
Foliage: Dark glossy green
Fall Colors: Red
Growth Rate: Moderate
Soil: Prefers acidic loamy soils, moist sandy soils and well-drained clay soils 
Description: The Red Oak tree is a magnificent long-lived shade tree native to rich woodland areas of Michigan. Branches and upper trunk are marked with long, light gray longitudinal lines. It is a moderate growing shade tree that can be a true center piece for your yard. Along with Pin Oak, Red Oak are suspectable to Oak Wilt, therefore they must not be pruned in the summer months.